Table of Contents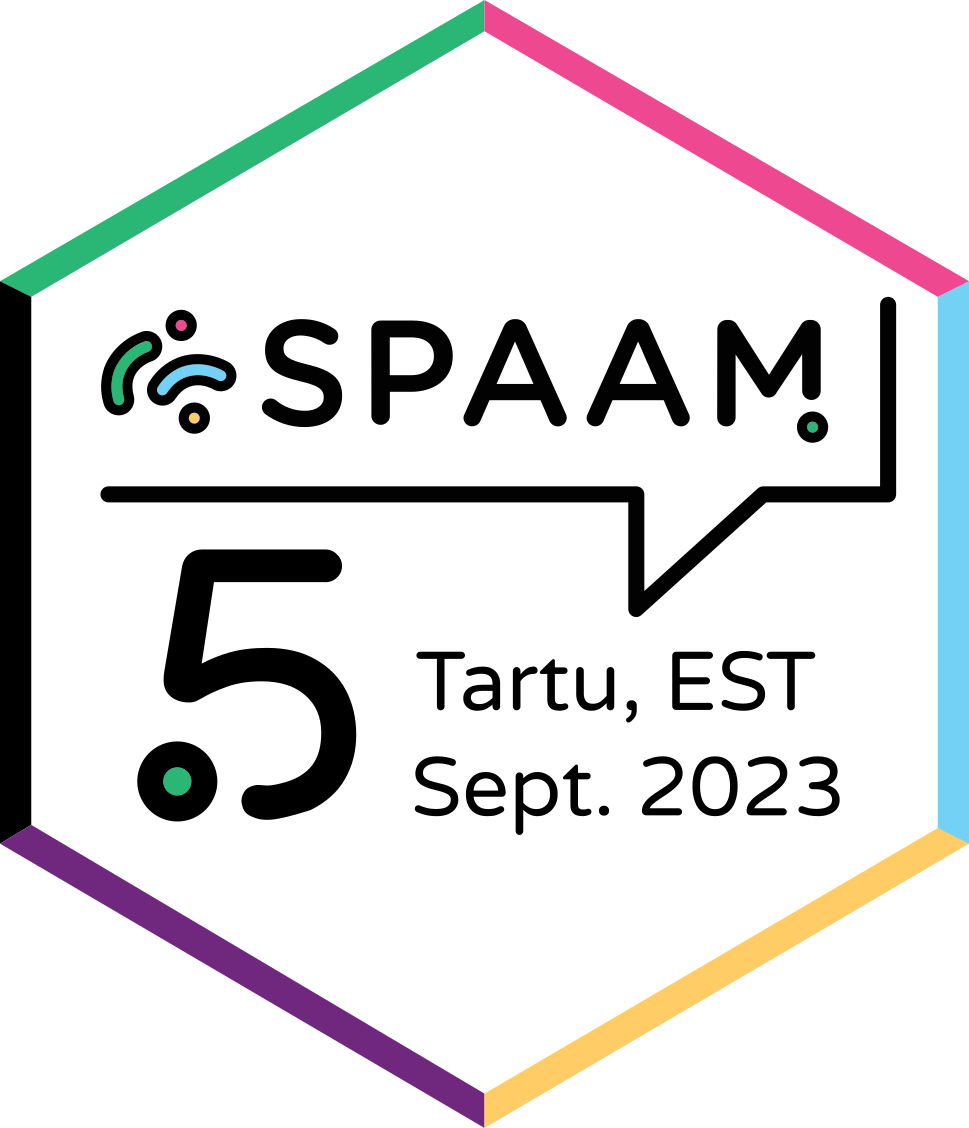 About
The moment has arrived: we are excited to announce SPAAM5: The (in person) Gathering! Join us on Sept. 12, 2023 in Tartu, Estonia for a day of flash talks, discussions, and fun, before ISBA10 even starts.
Registration
To register for the in-person event, please fill out this form by June 16: https://forms.gle/nJUMGzTmH6Knuy7R9.
Attendence
For the selected participants, a £15 registration fee should be sent via Paypal using the button below.
The fee will cover lunch, coffee and refreshments. Registration waivers are available upon request: please contact spaam.events@gmail.com.
If you cannot pay with PayPal (recommended), fees can be collected prior to the start of the meeting in cash.
ℹ️ Fees submitted by this button will be sent to the account of the International Society of Biomolecular Archaeology under which we are an affiliate and provide infrastructural support to SPAAM. The International Society for Biomolecular Archaeology (ISBA) is a Charitable Incorporated Organisation registered in England.
Do not select 'Non-student!'. The £15 is a flat fee for all participants.
ℹ️ Note you will not immediately receive a confirmation email. Confirmations will come from the SPAAM5 organisers sporadically once they receive information from the ISBA treasurer at regular intervals.
If you have any questions or issues please contact spaam.events@gmail.com.
Contact
For more information, any questions, suggestions, ideas regarding SPAAM5, please contact us at:
On behalf of the SPAAM5 Organizing Committee: Sierra Blunt, Meriam Guellil, Alina Hiss, Alice Lee, Megan Michel, Zoe Pochon, Olivia Smith